What to Expect
Our indoor & outdoor dog daycare offers four separate open play areas where dogs are separated based on temperament, size, and activity level to offer the highest level of enjoyment to each and every dog. Shy dogs are welcome stay inside if they choose and some can run like maniacs outside in our fenced in all turf play yard!
We are accommodating of specific dietary needs, administration of medicine, or maybe your pup just needs a little extra TLC. Each Happy Hounds dog goes through an assessment and screening process to ensure the safety and well being of humans and dogs alike.
Rules for Daycare
For the safety and enjoyment of all our furry friends, we have a few requirements for dogs to come to daycare, or to be boarded:
All first time dogs must pass a 15-minute temperament test. Call to schedule this test prior to your first daycare visit
All males over one year old must be neutered
All unaltered females must not be in heat (estrus)
All dogs must have up-to-date vaccinations for rabies, distemper, bordetella, and canine influenza
We strongly encourage you to make your daycare reservation online at least 12 hours in advance of your visit, as we fill up very quickly each day for daycare.
Happy Hounds staff reserves the right to disallow any dog from future visits if a dog is found to be noncompliant with any of these requirements, or if a dog is a threat to the safety of other dogs.
Drop off/Pick up Hours
M-F 7am – 12pm | 2pm – 7pm
Sat/Sun 7:30am – 9:30am | 4pm – 6pm
Note: Pick up & drop off not available on national holidays
Daycare Pricing
All visits include: Lots of pre-screened friends to play with Fresh Water Love and Affection
1 Visit
$27
Pay As You Go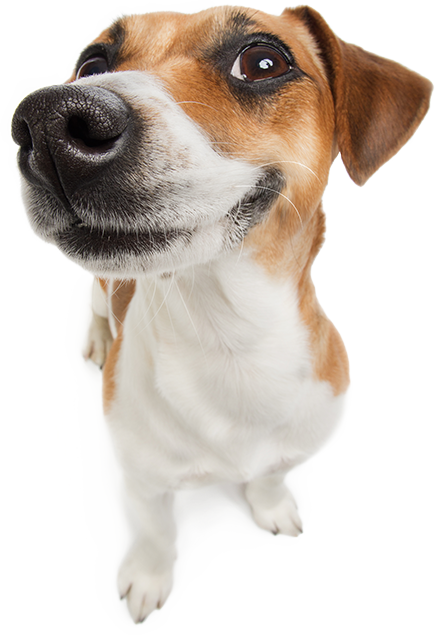 DAYCARE
Is more than just a place to stay
Anxiety Relief

Relief from boredom and separation anxiety

Socialization

We work with dogs to improve skills like socialization with people

Exercise

Much needed exercise and socialization for other dogs

Behavior

Prevents destructive behavior at home when left unsupervised